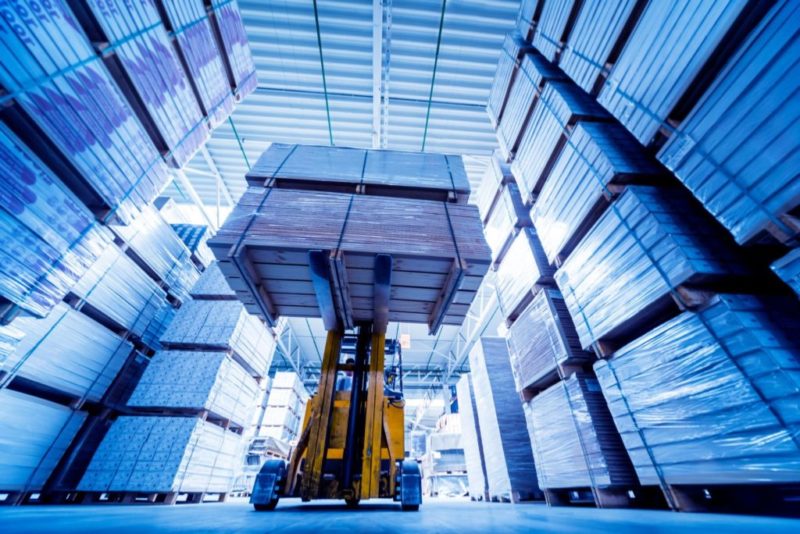 Supply Chain
Today's omnichannel customer service strategy requires immediacy, flexibility, and efficiency in inventory management. Modern supply chains struggle to respond to rapid changes in demand and sourcing disruptions. Our Supply Chain suite features high-performance, modular and autonomous processes that continuously optimize all supply chain flows, for both short-lifecycle and hardline retailers and manufacturers.  Dataviva Supply Chain helps companies achieve both supply chain resilience and efficiency at the same time, while maximizing ROI.
Our Supply Chain solutions improve availability and turnover using optimized replenishment strategy recommendations throughout the entire supply chain. We can slash your operating expenses and purchasing costs by optimizing sourcing decisions based on market outlook and supplier performance while observing transportation and workforce constraints.
Thanks to our open, microservices-based platform, companies can respond to evolving organizational and customer needs with speed to market and agility. Individual applications can be added as a microservice on top of your existing solutions or combined with other applications, maximizing ROI and minimizing organizational disruption.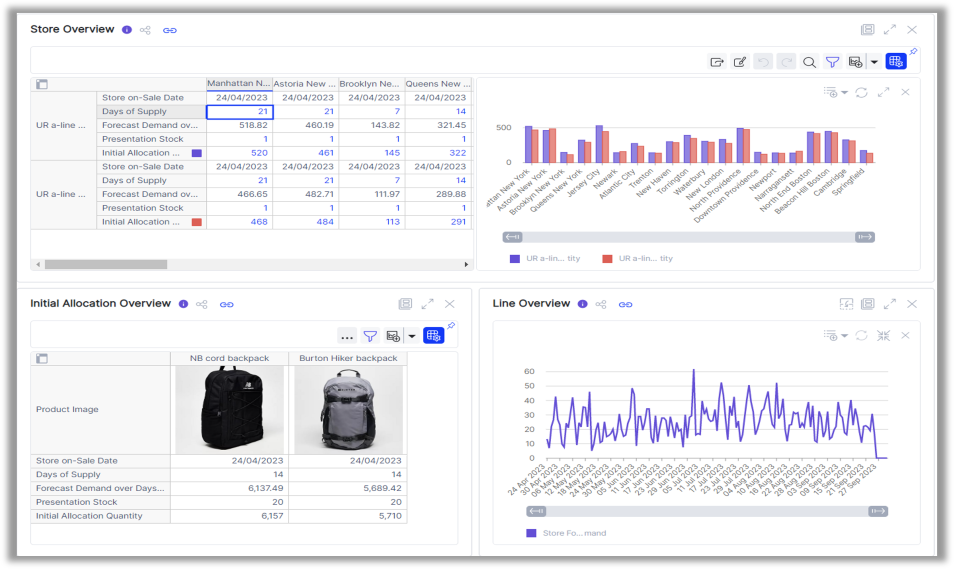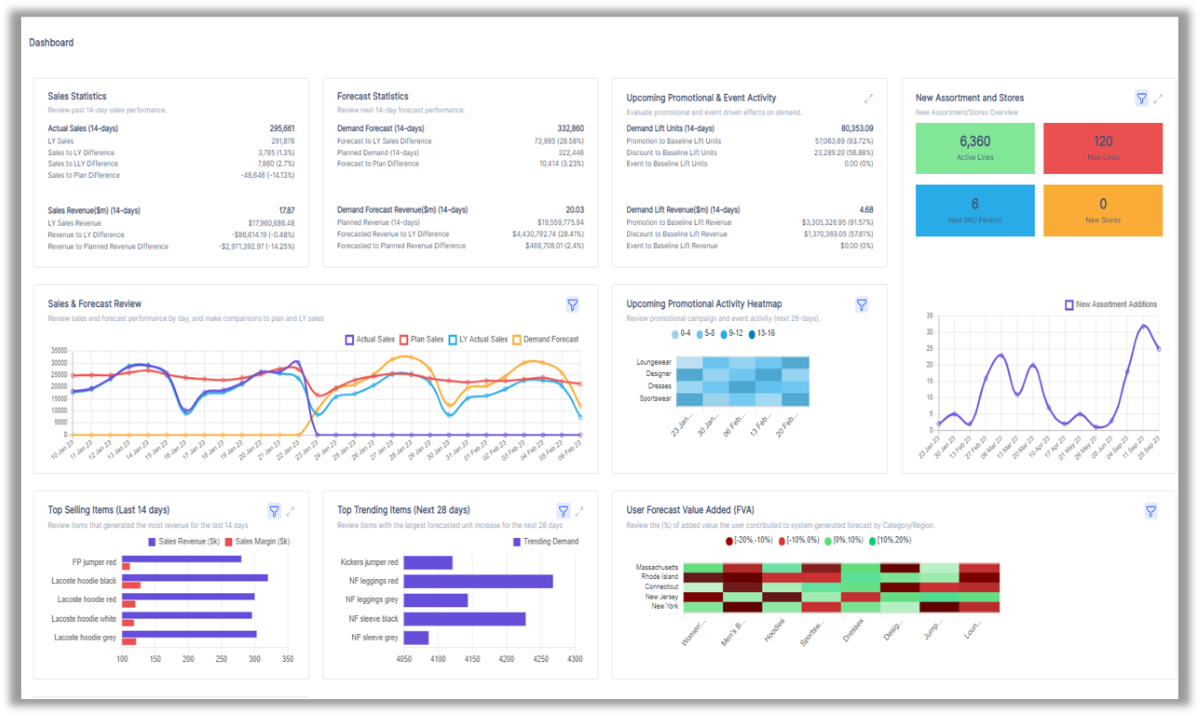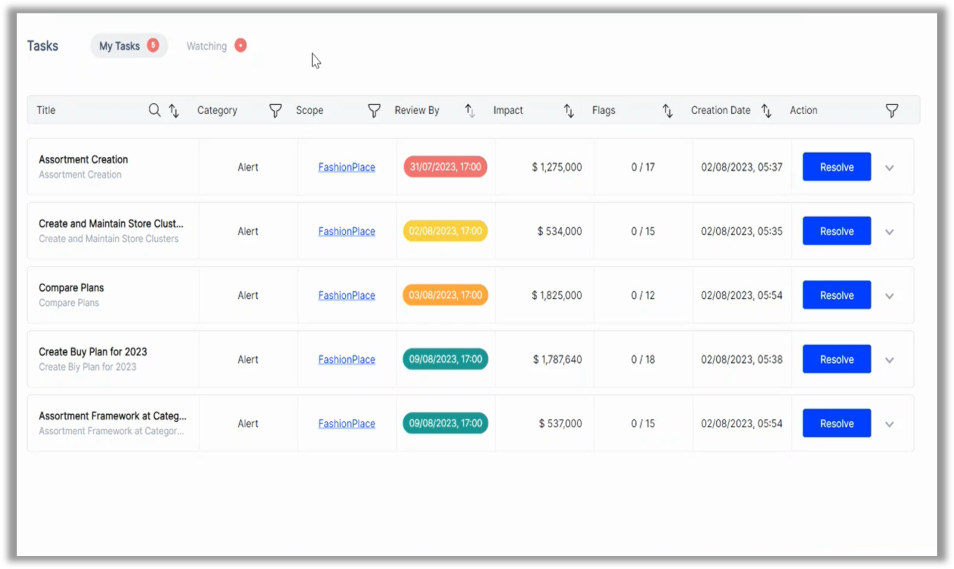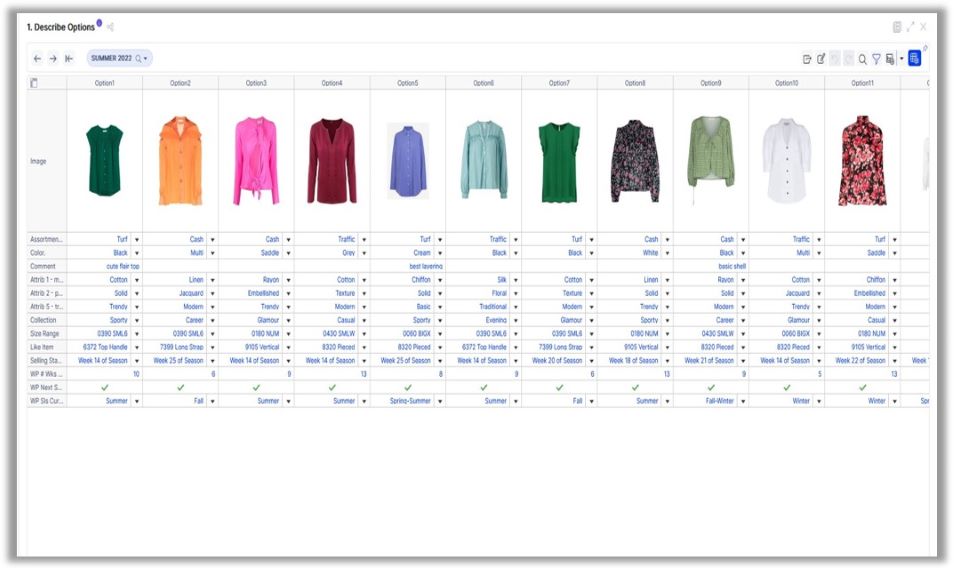 Autonomous Inventory Optimization
Proactively identify disruptions, evaluate their impact, and automatically correct inconsistencies using AI based prescriptive resolutions. Manage prioritized exceptions and focus on what matters most. Gain insight throughout the supply chain to improve planning strategy and optimize localized inefficiencies.
Allocation
Allocate at SKU level efficiently and accurately, across all of your channels and locations. Automate allocation recommendations through the sales cycle using AI-based forecasts, assortment plans, and item/location-based rules, seamlessly integrating with automated replenishment. Accelerate prepack allocation and automatically determine optimal prepack configurations to meet individual warehouse and store-level requirements.
Automated Replenishment
Improve availability and turnover using automated need-based and time-phased replenishment recommendations throughout the entire supply chain. Get unified views of unconstrained and constrained multi-echelon replenishment plans and proactively manage supply chain disruptions. Use optimized replenishment policies to achieve the desired trade-off between service level and inventory costs. Ringfence stock to ensure availability.
Purchase Order Optimization
Convert the individually-constrained replenishment plans into sets of optimized purchase order recommendations that observe the financial terms of the purchase order negotiated with the vendor. Optimize buying ROI in line with vendor volume-based pricing. Generate an efficient delivery plan considering order and truck constraints.
Strategy Optimization
Get optimized replenishment strategies that balance inventory levels throughout the supply chain with desired customer service levels, sell-through and waste targets. Evaluate profitability of alternative inventory deployment opportunities using what-if analysis. Automatically match items to optimization groups based on selected attributes.
Procurement Optimization
Optimize sourcing decisions based on market outlook and supplier performance. Analyze market prices, evaluate supplier competitiveness, track supplier reliability and capacity to deliver. Generate an achievable procurement plan and maximize your buying ROI using an internal supplier auction.
Capacity Optimization
Proactively align the plan of deliveries to location-based physical and operational constraints. Lower your operating costs with reduced handling and improved transportation capacity. Manage both warehouse and store-level capacity constraints, across product categories.
Supply Chain Monitoring
Gain near real-time visibility to inventory and sales updates. Proactively identify supply chain disruptions and associated impact. Continuously monitor your supply chain health and performance, with extensive drill downs and in-context analytics.