Demand Forecasting
Dataviva Demand Forecasting was built to tackle the hardest consumer demand challenges; it comes with an extensive arsenal of methods and approaches, from cutting-edge AI to more traditional statistical methods and heuristics designed specifically for real-world challenges.  It will automatically detect complex retail patterns –  such as launch events, special items, item re-ranging, long-running promotions and many, many more—and will select the best forecasting approach for each.
Our demand-pattern recognition engine guarantees reliable forecasts for any product, channel or location, regardless of its demand history: in an industry first, we can accurately forecast demand for brand new products that have never been sold before, and deal with assortment changes automatically.  Demand-pattern recognition has exceptional support for short- and very-short lifecycle products, from fast-fashion to electronics, and for very low-rate-of-sale items, from jewelry to pharmaceuticals.
Thanks to our open platform your data science team can easily prototype and add their own solutions and methods.  And as an event-driven system, the power of our forecasting engine can be made available as a microservice to any of your existing applications further improving your ROI.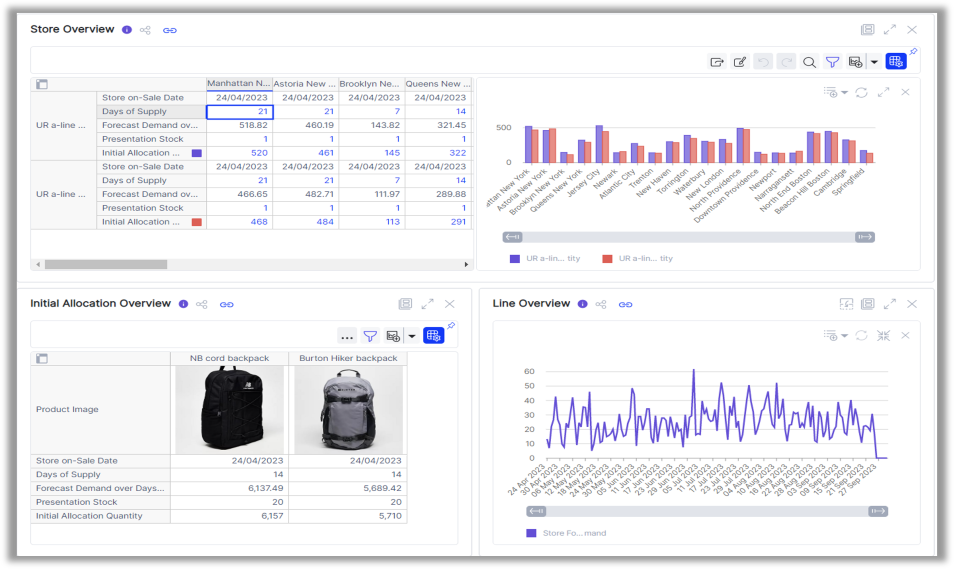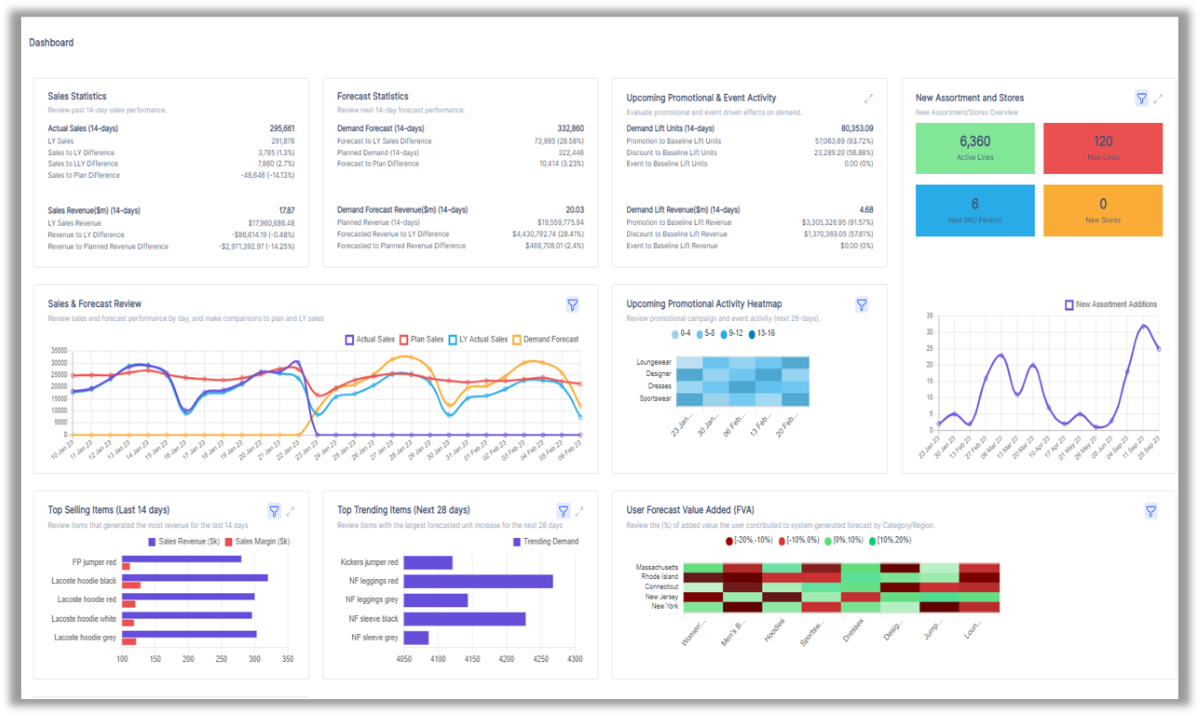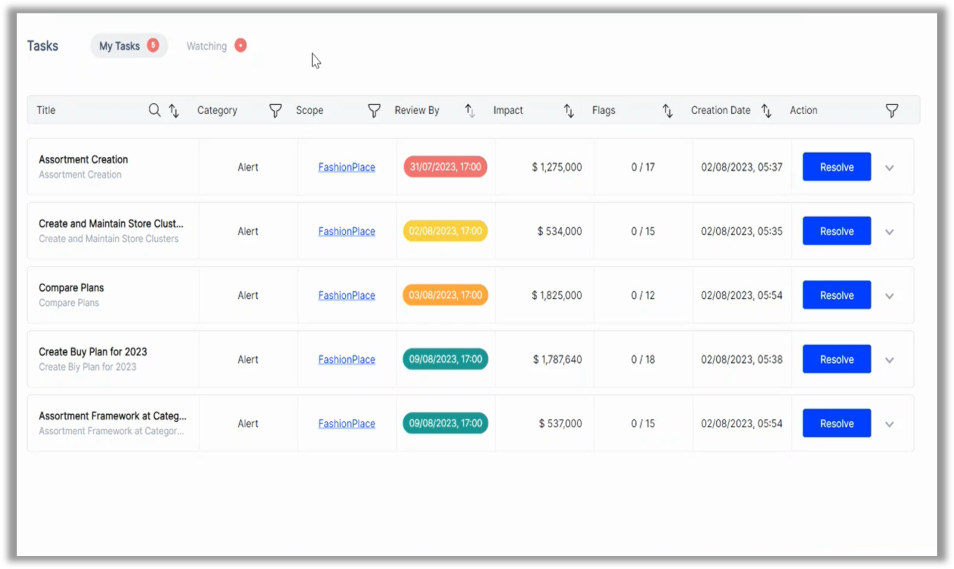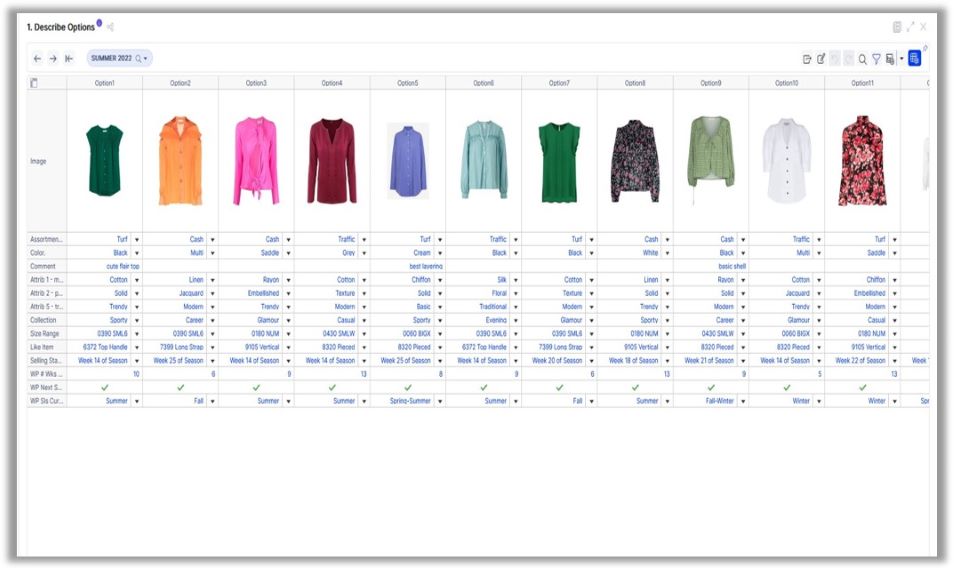 New Product Forecasting
Make new product introduction and widespread assortment changes automatic and seamless: no matter if sales history for a product or store exists, is limited, noisy or too sparse to extract patterns, NPF will produce a reliable and accurate forecast with little or no human intervention.
Promotional Demand Optimization
Leverage retail-specific algorithms to isolate promotion effects, predict too-long and too-short promotion events and reflect inter-product relationships such as halo or cannibalization. Our demand-pattern detection engine produces accurate forecasts even when a promotion was never seen in the past, letting you build and test optimal promotional and pricing strategies.
Returns Forecasting
Omni-channel retail has made returns forecasting more important than ever in managing stock flows, optimizing fulfilment, and understanding the budgetary impact of returns. Predict realistic return flows using actual fulfilment data that can be leveraged in multiple business processes from Financial Planning, to Assortment to Supply Chain.
Automated Size Curves
Calculating accurate size profiles is often a manual process, prone to errors and infrequently updated. Automate and simplify all steps of this process, from data cleansing and automatically identifying size ranges (and sub-ranges) to building optimal size curves for use in planning, buying and execution.